Big Blue Swim School, one of the nation's fastest-growing swim schools, has made it to the Front Range with its first Denver-based pool located in Centennial at the Smoky Hill Town Center. 
For a limited time, Big Blue is offering families their first four lessons at 50% off, with additional savings for another six months. Families must take advantage of the Pre-Opening Special before the pool opens in May.
Big Blue teaches kids ages six months to 12 years how to be safe, happy, and confident swimmers. Their weekly swim lesson experience is made more effective by highly trained, professional swim instructors who teach a proprietary distance-based curriculum. Parents will love Big Blue's easy scheduling app and stress-free facilities.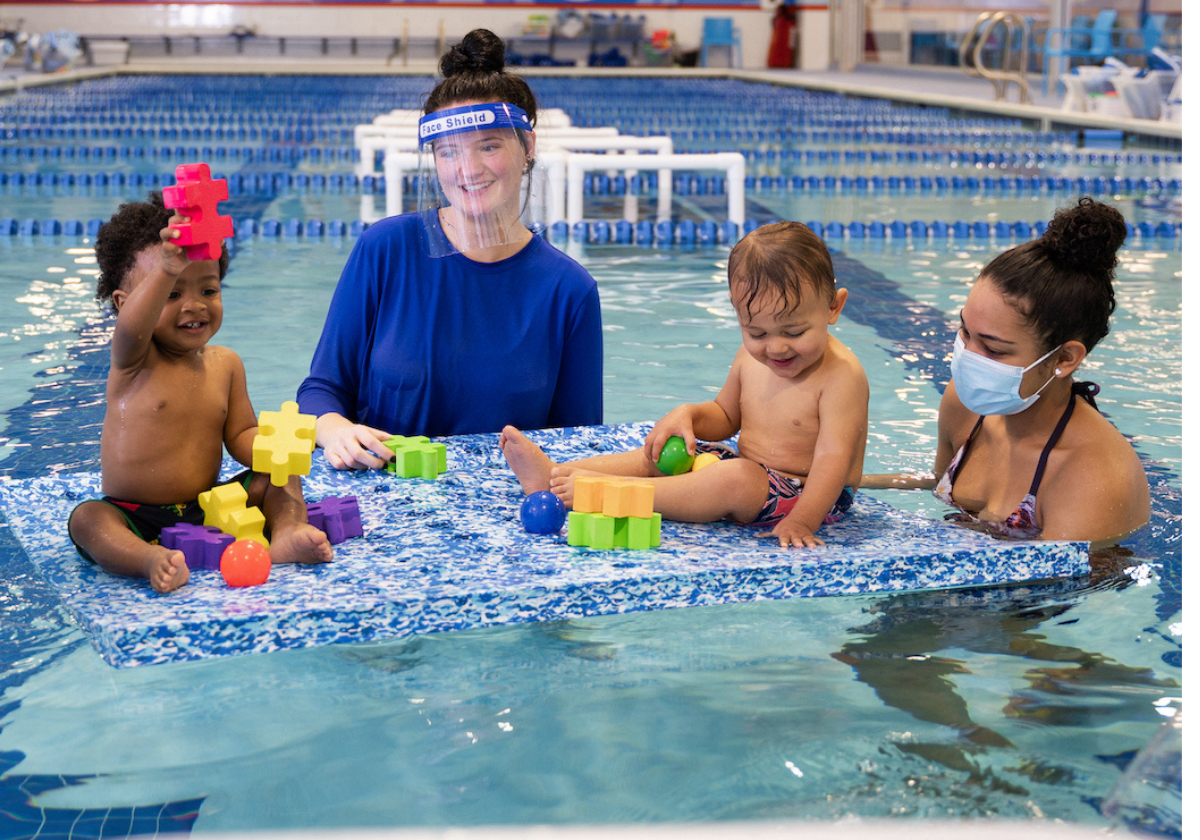 What makes Big Blue different from the rest?
The Big Blue Progress Program has transformed the way swim lessons are taught, making sure that at every lesson, every kid is gaining skills and confidence. With four levels of curriculum spanning 10 levels of instruction, each child progresses to their next swim level as soon as they achieve the skills required, not when they complete a set number of classes. Big Blue celebrates every bit of progress a kid makes, whether overcoming a fear or learning a new skill. These are Big Moments because they lead kids to believe they can achieve anything in life.


In addition to employing only highly trained, professional swim instructors, Big Blue sets itself apart from other swim school brands by allowing parents to schedule multiple children to swim during the same 30–45-minute timeframe with a few easy taps from their mobile app. Families can also start and stop lessons at any time, providing ultimate flexibility.


With Big Blue's 90-degree ultra-clean water, kids are comfortable in and around the pool and can focus on gaining and improving their swim skills. Plus, parents will enjoy free WiFi in Big Blue's comfortable viewing area and can monitor a child's progress through an online Parent Portal or with the Big Blue mobile app.
Safety is always a priority at Big Blue, but during the pandemic, it's even more important. Big Blue has extensive, localized COVID safety measures in place. Given the evolving nature of the pandemic, they continuously monitor CDC guidelines as well as those of other federal, state, and local agencies to ensure they comply with the most up-to-date recommendations.
---
To learn more about Big Blue Swim School Centennial and to take advantage of their Pre-Opening Special, visit http://bigblue.link/MacaroniKid.