In the rush of everyday life, it can be hard to make one-on-one time with each of my kids independently. With the cancellation of Mother-Son and Father-Daughter community events over the past year, you may have experienced the same struggle.
This weekend we marked it on our calendar to be more intentional with our time by trying out some Parent-Child Party Kits from MyClassroomPARTY, a business created by two local Colorado moms. These kits are loaded with goodies from snacks to hands-on experiences. All instructions and supplies are included which makes it super easy to participate. Plus, at only $15 each, the price point is unbeatable!
My son and I built catapults, launched foamed airplanes, whipped up some stress putty, raced each other in a minute-to-win-it style game, snacked on yummy treats, and bonded over the quality time together. With so many fun things to do, we even set aside a few small activities to ensure another afternoon of mother-son time next weekend.
My husband and our daughter made a paper flower corsage, decorated a picture frame, flew foam airplanes, dressed up for a silly photoshoot, snacked on yummy treats, and had plenty of other activities to save for another day of bonding as well.
Have more than one child? Not a problem! There's an option to include add-on activities to ensure that each family member can participate.
In addition to parent-child kits, MyClassroomPARTY offers graduation kits and end-of-year classroom party kits- fantastic options for kicking off the summer with style.
---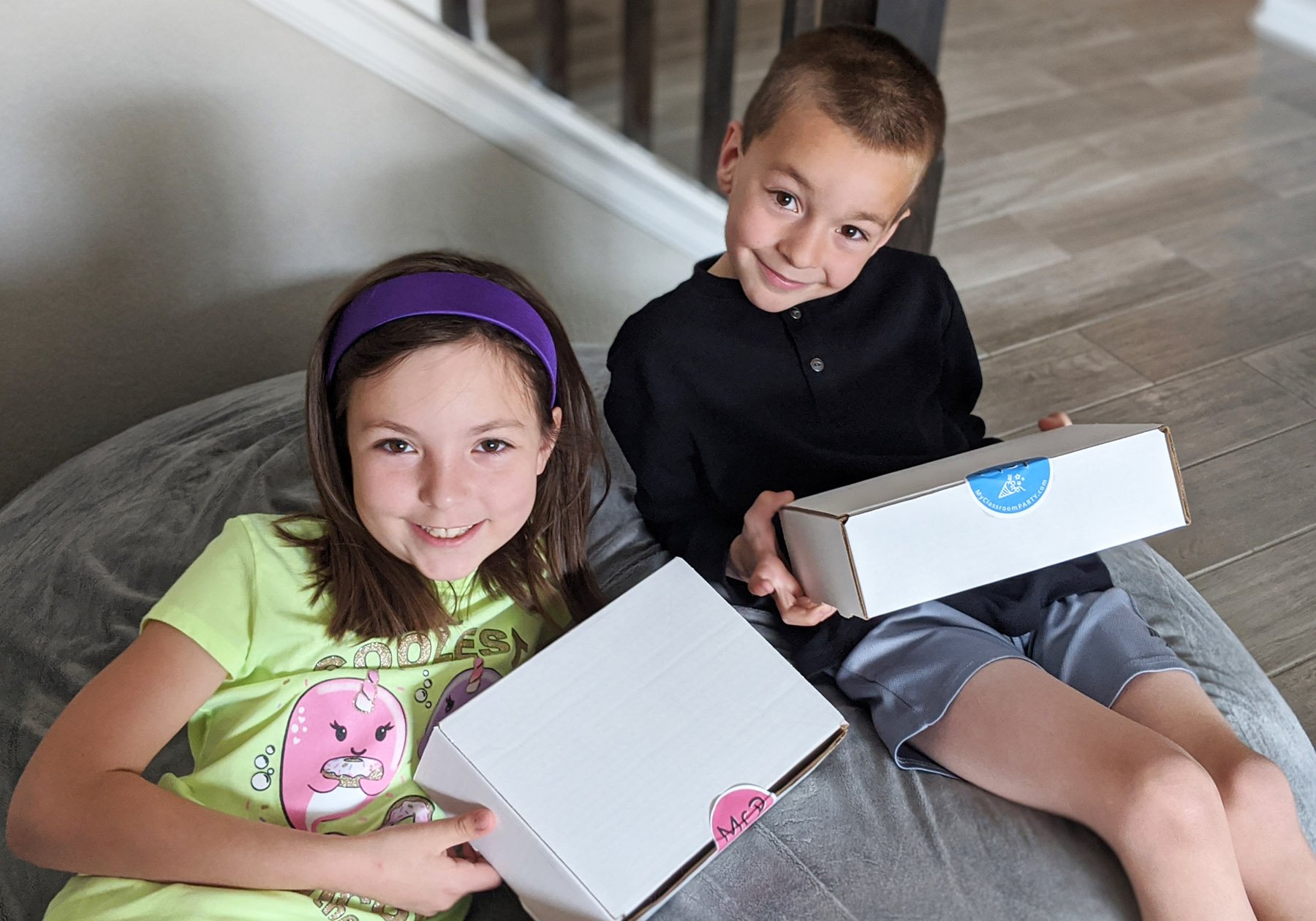 Check out all of MyClassroomPARTY's kits here:
FACEBOOK | INSTAGRAM | TWITTER | PINTEREST
---
Disclosure: We received Parent-Child Kits for the purpose of this review. All thoughts and opinions expressed are 100% my own.